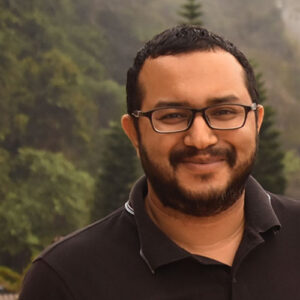 Md Moshfiqur Rahman Reaz
Founder of BDExpat Community.
Currently working in Unilever. 17 Years experience in Telco, IT and FMCG industry.
Completed MBA from Dhaka University. Have been living in Malaysia since 2015.
Married and have a 10 years old son.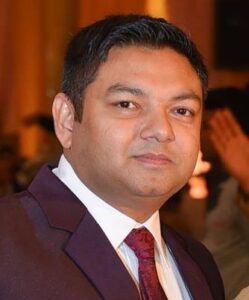 Mohammad Nazmul Hassan
Mohammad Nazmul Hassan is an Entrepreneur and Lone Investor, holding a BSc. Engineering in Computer Science and Engineering and having about 20 years of experience in IT and Capital Market at home and abroad. He has been staying in Malaysia since 2015 with his family.
Dr. Mohammad Ali Tareq
Working with Universiti Teknologi Malaysia (UTM) as Senior Lecturer [Assistant Professor] since 2013. His research areas are in Finance and Innovation & Technology Management. He is a Certified HRDF Trainer.
He has PhD from Shiga University in Japan, Mphil in Real Estate Finance from Cambridge University UK, BBA & MBA in Finance from Dhaka University. He is an ex-cadet of Barisal Cadet College.
Living in Malaysia with wife and 2 daughters.
Ashim Saha Roy
Currently working in DHL Express (AP SSC), Malaysia. 15 years experience in Telco & Logistics industry with Financial Reporting role, completed BBA & MBA from Dept. of Finance & Banking, Rajshahi University. Have been living in Malaysia since 2012. Married and his wife is a Pharmacist by profession.
Mahmudur Erash
Working in an IT company and have experience in Industrial Automation and Maintenance Management Applications for 8 years now.
Studied here in Malaysia in electronics engineering.
Living in Malaysia for 14 years with family.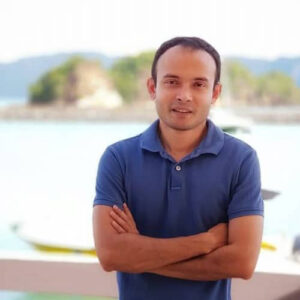 Afnan Zafar
Living in Malaysia for 16 years.
MBA from MMU-Cyberjaya on Digital Marketing and Corporate leadership
Working with Renault Malaysia and Renault (Alpine) Formula 1 team and attached to a Malaysian office of an IT firm.
Expert in Integrated marketing, Digital transformation, Business planning, leadership, Project management and negotiation, Media relations and Motorsports.
Married with 1 toddler
Ribo Alam
Living in Malaysia for 4+ years and currently working in Axiata Digital Advertising as Regional Director. He has been working for 10 years in Digital Marketing in South Asia, SEA and North American Markets.
He is Passionate about active outdoor sports, guitars and also supports humanitarian causes.
He completed his higher studies in Canada after graduating from Barisal Cadet College.
Shams Bahlul
Have been in Malaysia for last 15 years. Studied in UCSI University, Cheras.
Been with two Audit firms before joining British American Tobacco / GBS KL Hub in different finance roles including multiple implacable projects, delivering process integration, simplification & automation. Been attached to few International assignments In last eight years at work.
Dr Lubna Alam
Working as a Senior Lecturer/Fellow in the Institute for Environment and Development (LESTARI) of the National University of Malaysia (UKM) since the year 2013. She achieved her BSc in Fisheries from the University of Rajshahi, Bangladesh. Having the dream of higher education, she moved to Malaysia 15 years back in 2006 and completed her MSc and Ph.D. in Marine Science from the National University of Malaysia. The formulation of Malaysia's first fish consumption advisory "MyFishAd" has been initiated by Dr. Lubna with the aim of providing a safe fish consumption guideline for Malaysian consumers. At present, she is coordinating the "Ocean Malaysia partnership" initiated at the National University of Malaysia through the collaboration of Ocean Canada. Apart from her studies, Dr. Lubna was very much involved in music since her early childhood. She has been enlisted as a regular radio artist of Nazrul Shangeet since the year 1999. She loves Bangladeshi culture and enjoys Bangladeshi music.
Dr Tania Islam
Dr. Tania Islam is working as a senior lecturer in the Department of Surgery, University of Malaya. As an Epidemiologist, she is focusing on the research related to Cancer, health and health sciences.
After pursuing her MBBS from Chittagong Medical College in 2004, she worked as a Medical officer under the Ministry of Health of Bangladesh for 2 years. While working in the rural areas of Bangladesh she was motivated to pursue her future career for the betterment of the humanity in public health.  She has completed her PhD in Public Health Medicine from Nagoya University, Japan in 2013. After PhD she joined University of Malaya in 2014.
Currently, Dr Tania is living in Malaysia with husband and 2 kids. She loves to watch TV, socialize (addabaji) and travelling. She is passionate about community activities as well as women empowerment.
Her motto in life "Laugh as much as you breath, love as long as you live "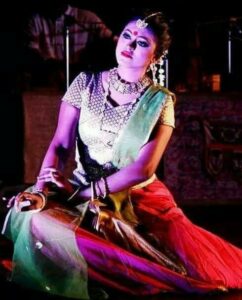 Asha Hossain
Shamima, presently pursuing PhD in Dance at University Malaya, Malaysia. Started learning Dance at the age of 4. 10years experience as a Dance Teacher and Choreographer, where she trained students in the execution of dance steps as well as the history of dance, theory and practice, with an emphasis on theater dance performances. She got ICCR (Indian Council for Culture and Relation) Scholarship from Indian Government and completed her Bachelor of Arts (Dance) and Master of Arts (Dance) in Indian Classical Dance Kathak from Rabindra Bharati University, Kolkata, India in the year of 2010 and 2012 accordingly. She is Married and living in Malaysia since 2018 with her son (1.9yr old) and her husband who is a Dentist