BDExpat Kids Club is arranging a course on "Learning Chess" from Grand Master "Enamul Hossain Rajib".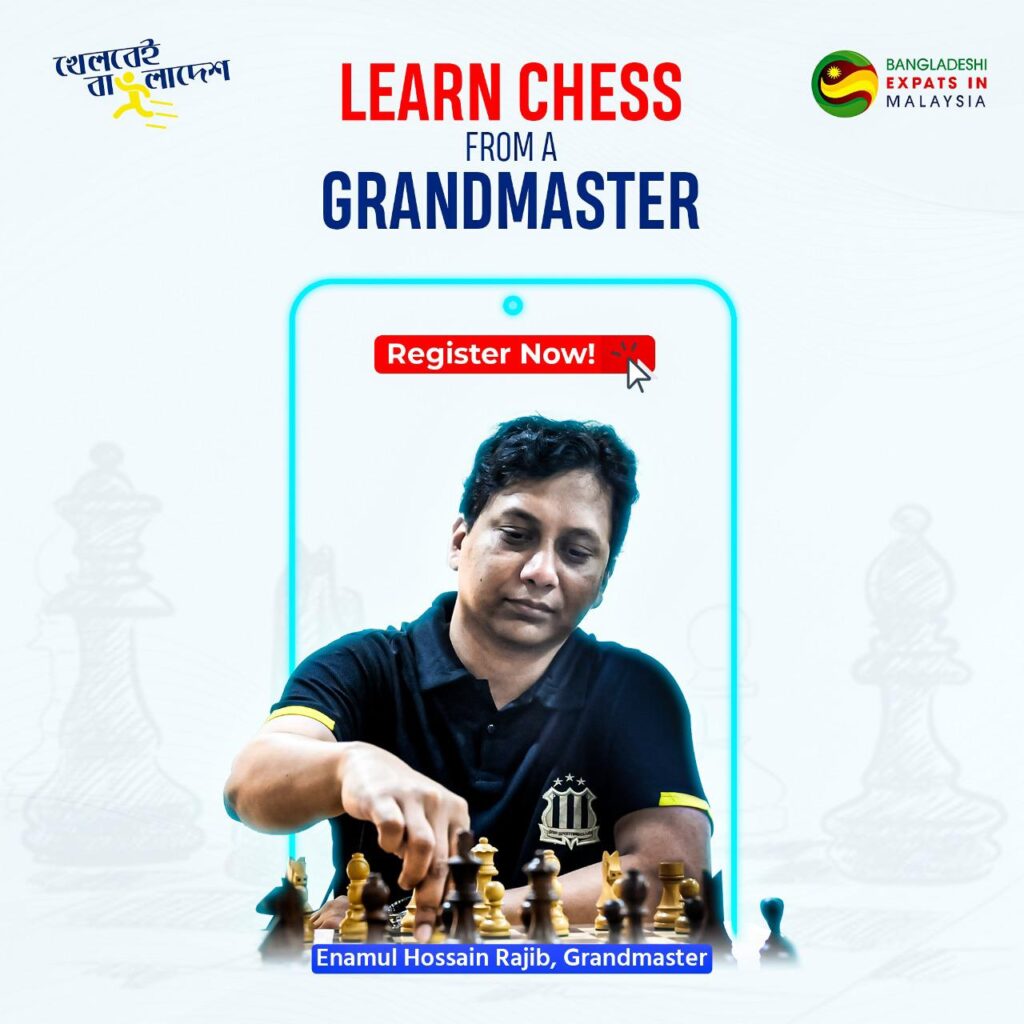 Enamul Hossain Rajib is the fifth Grandmaster of Bangladesh and the last Bangladeshi to achieve this prestigious title in 2008. Rajib has participated in major tournaments like Chess World Cup, Chess Olympiad, Asian Chess Championship. in 2012 Rajib won a Grandmaster tournament in India against 17 Grandmasters.
This course is jointly organized by BDExpat Kids Club and Khelbei Bangladesh. The course Details as given below,
Course Duration: Total 4 classes and approximately 90 mins each class. Classes will be held online and during the weekend.
Class Method: Via Online and live (not recorded) class.
Fees: For BDExpat Members: RM 125.00 (USD 35 or equivalent amount) per kids. For Non BDExpat Members: RM 135.00 (USD 45 or equivalent amount)
Age Group: from 5 Years old to 15 Years Old is preferred.
Who can join: Anyone who is interested to learn Chess and from anywhere (inside or outside Malaysia)
The class will start from 1st Week of August 2021
Please register at the below link for the course.
Please follow and like us: