Mr Arshadul Hasan
Mr Arshadul Hasan is the Chief Operating Officer (COO) of Standard Chartered Bank Malaysia. He oversees the entire Operations of the bank and is part of the Management Team formulating overall strategy of the bank. As a career banker, Mr Arshad has more than two decades of experience in various parts of the bank which includes Corporate, Consumer, Operations and Technology enablement programs. He was COO of Standard Chartered Bank (Bangladesh) before coming to Malaysia in 2017. He is an Alumni of Institute of Business Administration (IBA) of Dhaka University. He loves to travel and devotes lot of time in reading. He is living in Malaysia with his family.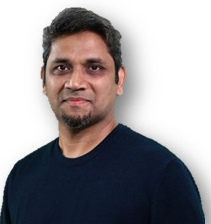 Professor Dr. Nowshad Amin
Professor Dr. Nowshad Amin is currently working at the College of Engineering of Universiti Tenaga Nasional (@UNITEN; The National Energy University) of Malaysia. However, he is seconded to the Institute of Sustainable Energy of UNITEN, where he is heading the Solar Energy Research Unit. Prior to that he worked 11 years at the Universiti Kebangsaan Malaysia (UKM), where he led the Solar Photovoltaic Research Group under the Solar Energy Research Institute (SERI) and is still serving as Adjunct/Honorary professor. His areas of expertise include Microelectronics, Renewable Energy, Solar Photovoltaic Applications and Thin Film Solar PV Development. He is actively involved in promoting Renewable Energy to the developing countries in South and South East Asia, working as an enthusiastic promoter for the affordable solar photovoltaic technologies.
Professor Nowshad has PhD and Masters in Electrical and Electronics Engineering from Tokyo Institute of Technology (Tokyo, Japan) and Bachelor in Electrical Engineering & Electronics from Toyohashi University of Technology (Aichi, Japan). He is an ex-cadet of Comilla Cadet College (CCC).
Professor Nowshad is living in Malaysia with his family since Nov. 2004.